Here's a good chance to try out a new and healthy meal. These Luvo healthy meals are part of the Smith's Mega sale for $2.49. and there are some coupons to drop them to $.99 after the $1.50/1 printable. These are regularly $5.49.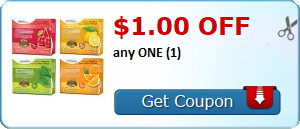 Depending on the set up of your store, you'll either find them in the healthy frozen food section or next to the Morning Star products in the regular frozen food section.
[%printable-list:luvo%]
Note that in order to print this coupon you will have to set up a Hopster account or log in with Facebook. Sharing is required to access however, if you select to share by email, you only have to send it to one person.